Bedrock city is open once more! The roadside attraction was purchased and shut down but the new owner decided it deserved one last run and now it's back open for the summer! You can come and enjoy one last hurrah at this adorable homage to the Flintstone's family.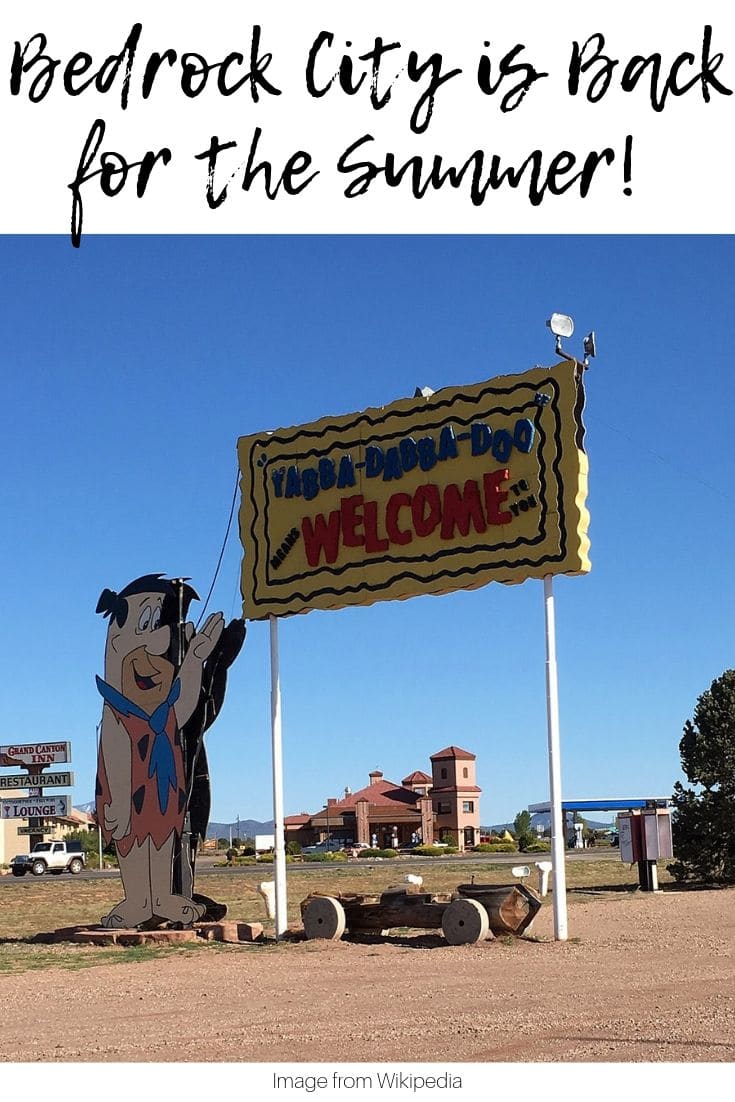 Bedrock Returns to Phoenix!
It was a sad day for everyone when it was announced that the Bedrock City Flintstone's roadside attraction would close after nearly 40 years! When the new owners decided to keep the attraction open through the summer so everyone would have another chance to come and visit, it was an exciting day.
What is Bedrock City?
Bedrock City is a Flintstone's themed roadside attraction. It was opened in 1972 and remained opened until it was sold in January 2019. It was then reopened for a final summer of fun and shall remain open until September 2019.
The roadside attraction features many buildings and statues that depict life from the Flintstone's cartoons. For just $5 you can get an up close and personal view of life in this fun little fictional city. It's a great way to get outdoors, explore, and have some fun. There are attractions, rides, and even a diner all on theme.
The Grand Canyon is nearby which is what makes this location so desirable as a roadside attraction. The new owners have announced plans to turn it into Raptor Ranch. The sale of the park didn't include licensing for the characters so they needed to move on…which is why you should go see the park now before it's gone for good!
Is this an option for Phoenix day trips?
Yes! It's a little over three hours from Phoenix so a visit to Bedrock City is an awesome choice for a day trip. You can enjoy all the fun that the Flintstone's have to off and then have time to head home. Or you can spend the weekend. There's lots to do in the area, along with the Grand Canyon!
For those of you here in Phoenix this is a fun idea for a summer day trip. Our communities The Place at Fountains at Sun City and The Place at Santana Village are local to this awesome attraction and they offer a great option for Phoenix apartments. Take the grandkids (or yourself) to visit this fun roadside attraction. Bedrock City is adorable and it's only open through the summer so if you ever wanted to visit, now is the time.